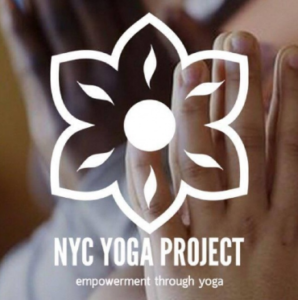 10% to NYC Yoga Project
10% of the proceeds and lifetime sales for
Kellie's new CD, THE WORLD AWAKE,
 are / will be donated to the
NYC YOGA PROJECT.
So who is the NYC Yoga Project?
NYC Yoga Project (501c3)
is an organization created to empower kids and other underserved New Yorkers with access to yoga, coaching and programming to help them create possibility in their lives. These are people you might pass on the street without a thought. They are the unseen - homeless kids & moms who sleep on the subway, LGTB youth working on self acceptance and love, survivors of domestic abuse, and most recently, those in recovery from Heroin Addiction. NYC Yoga Project provides hope and community support. NYC Yoga Project partners with other established non-profit organizations to bring educational workshops, yoga asana and meditation practices to New Yorkers through the active participation of local certified yoga instructors. Beneficiaries of the program's services learn about yoga and stress coping skills, but also get tools to help them make strong choices and take charge of their own destinies for a brighter future. To donate directly, visit their Crowd Rise page,
here.